November 6, 2017
Makeover Monday: Life Expectancy at Birth, 1960-2015
This data set was originally supposed to be use for Makeover Monday Live at TC17, but given what had just happened, we decided to postpone it thinking it would have been poor taste. I'm really excited about this week because this is one of those data sets (much like the
global warming data set
last year) that is quite simple, yet provides for so many different visualisation options.
I went a bit overboard this week. Before I get to that, let's review the original viz: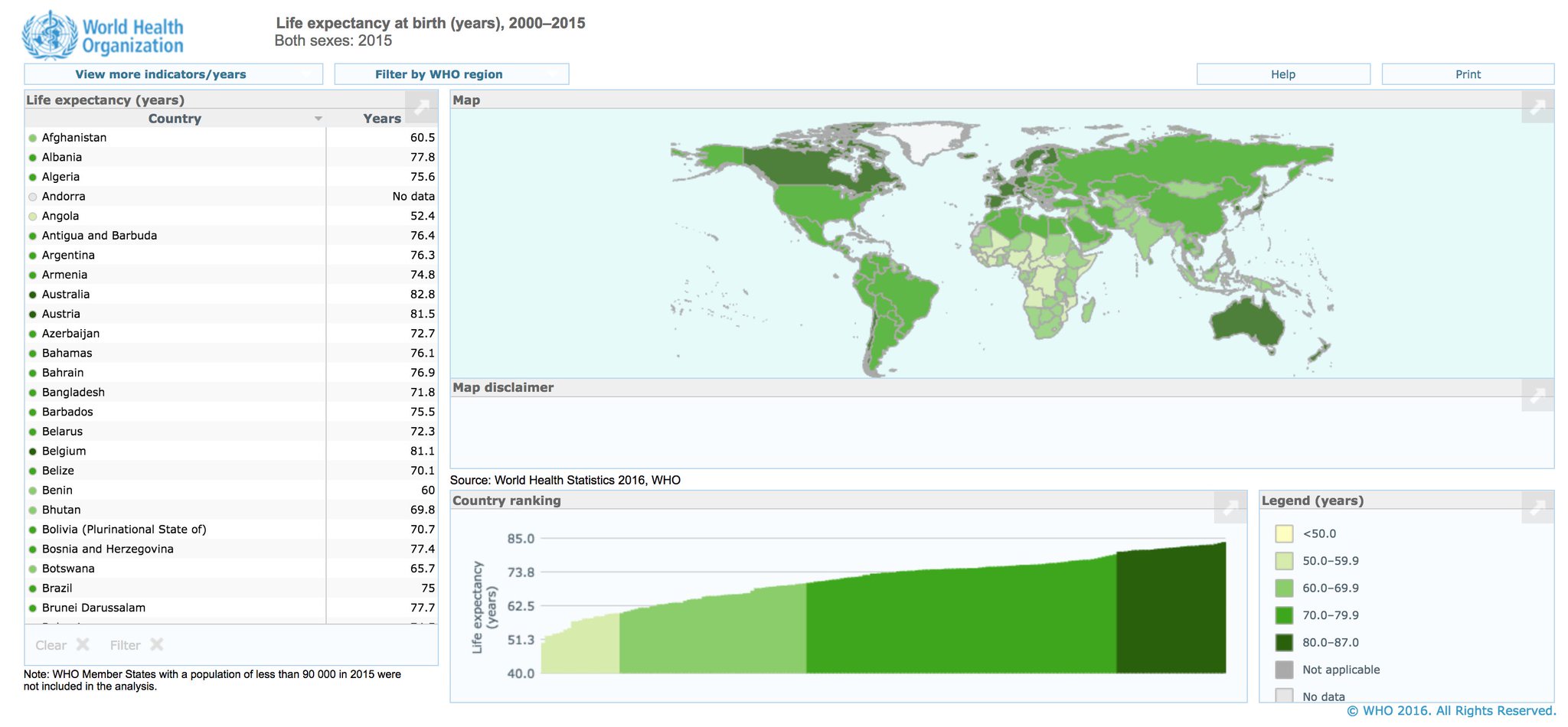 What works well?
Nice interactivity across the charts
Maps are always easy to understand and audiences recognize them quickly
Using simple colors for the color legend
Simple, easy to use filtering
What could be improved?
The bar chart should start at zero.
The bars are in reverse order.
The map makes comparing small countries nearly impossible.
What I did
I found a
great post
by Nathan Yau back in January based on this same data set. In it, he created 25 different vizzes with this data, which helped me draw inspiration. I had also been planning a table calcs training class for
The Data School
, so I spent a lot of time on this over the past month or so building lots of vizzes. In the end, I've come up with 10 alternatives.
The first viz is my the favorite of everyone I've shown these to, so I'll use this as my entry for this week. Farther down, you'll see the other nine as images, which you can click on to go to the live version.