April 16, 2018
Makeover Monday: The Seasonality of Confirmed Malaria Cases in Zambia Southern Province
For Makeover Monday week 16, Eva and I are hosting a #MakeoverMonday Live at Tableau HQ in London. The data and viz this week were provided by
Jonathan Drummey
and the
Visualize No Malaria
project.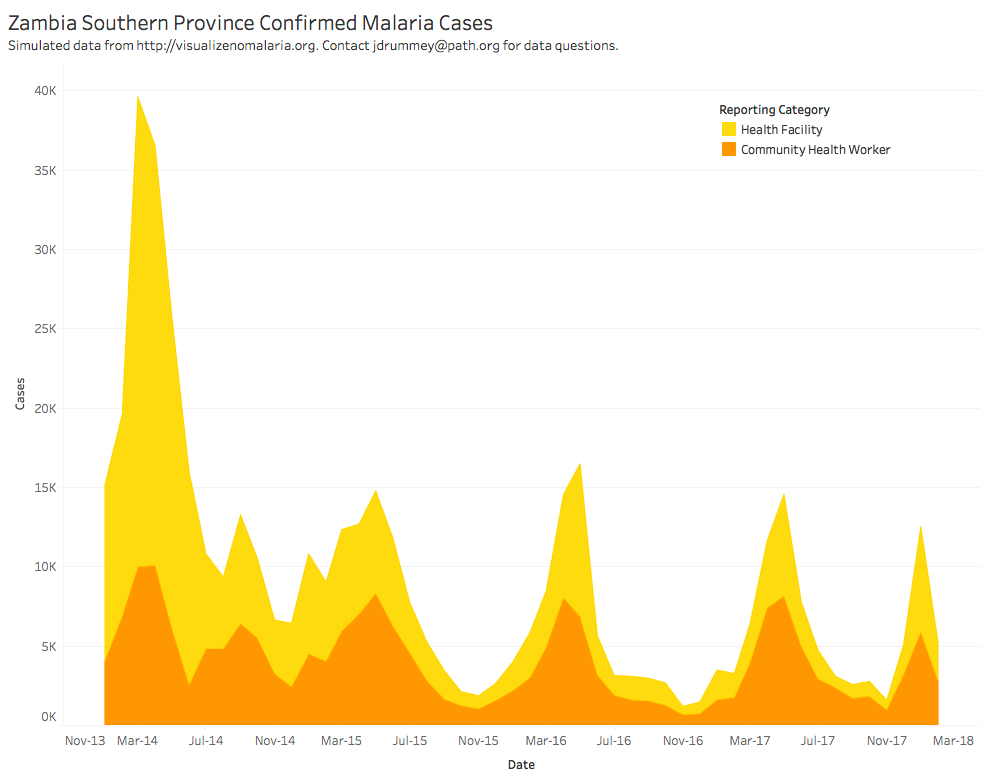 What works well?
The colors are distinct from each other.
The seasonality is very evident.
The title is simple and tells us what theviz is about.
What could be improved?
Are the colors stacked or is one behind the other?
The overall decline is harder to see than necessary.
What happened at the spikes? Adding some annotations would be helpful.
Why is the data split between health facilities and health workers?
My Goals
Can I show the overall decline more effectively?
What does the viz look like when I combine the health facilities and health workers?
Are there colors that will work more effectively?
How can I make the seasonality more evident?
With those goals in mind, here is my Makeover Monday week 16. If this looks somewhat familiar, I created a very similar viz with a very similar data set for
Makeover Monday week 34 2016
.