September 25, 2017
Makeover Monday: Restricted Dietary Requirements Around the World | Dot Plot Edition
Yesterday I saw this great dot plot from
Jeff Plattner
and thought I'd see if I could replicate it for practice.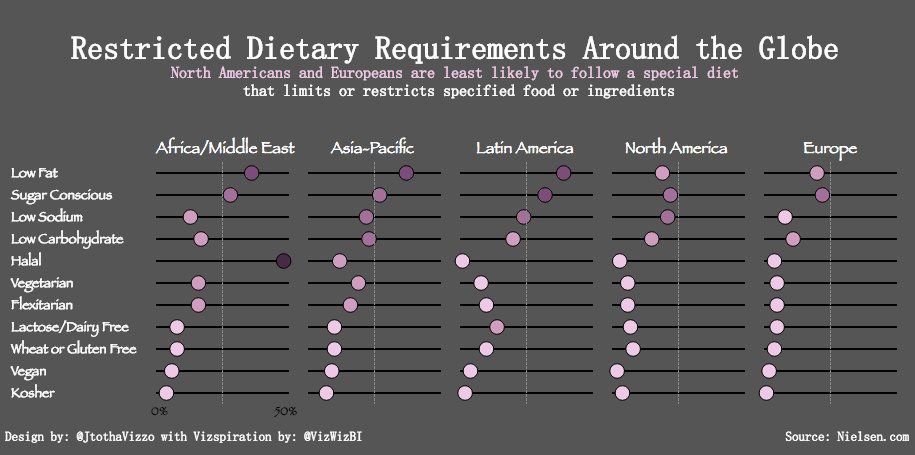 Jeff used
this video
from my
Tableau Tip Tuesday
series to create his dot plot. I love how clean his design is and I hadn't built something like this in a while so I thought I'd give it a go. I chose a color scheme that matches the Nielsen colors, but otherwise, it's pretty much identical.
Thanks for the inspiration Jeff!!