August 7, 2018
Makeover Monday: Jumpy Curvy European Irish Whiskey Sales
BordBia , curve plot , europe , Information Lab , ireland , irish , jump plot , Makeover Monday , Nils Macher , sales , The IWSR , whiskey
No comments
A big part of learning at
The Data School
is the students teaching what they learn. Last week,
Nil Macher
created
this jump plot
of The Big Mac Index based on a technique he learned by downloading
this viz
from
Mark Bradbourne
and reverse engineering it.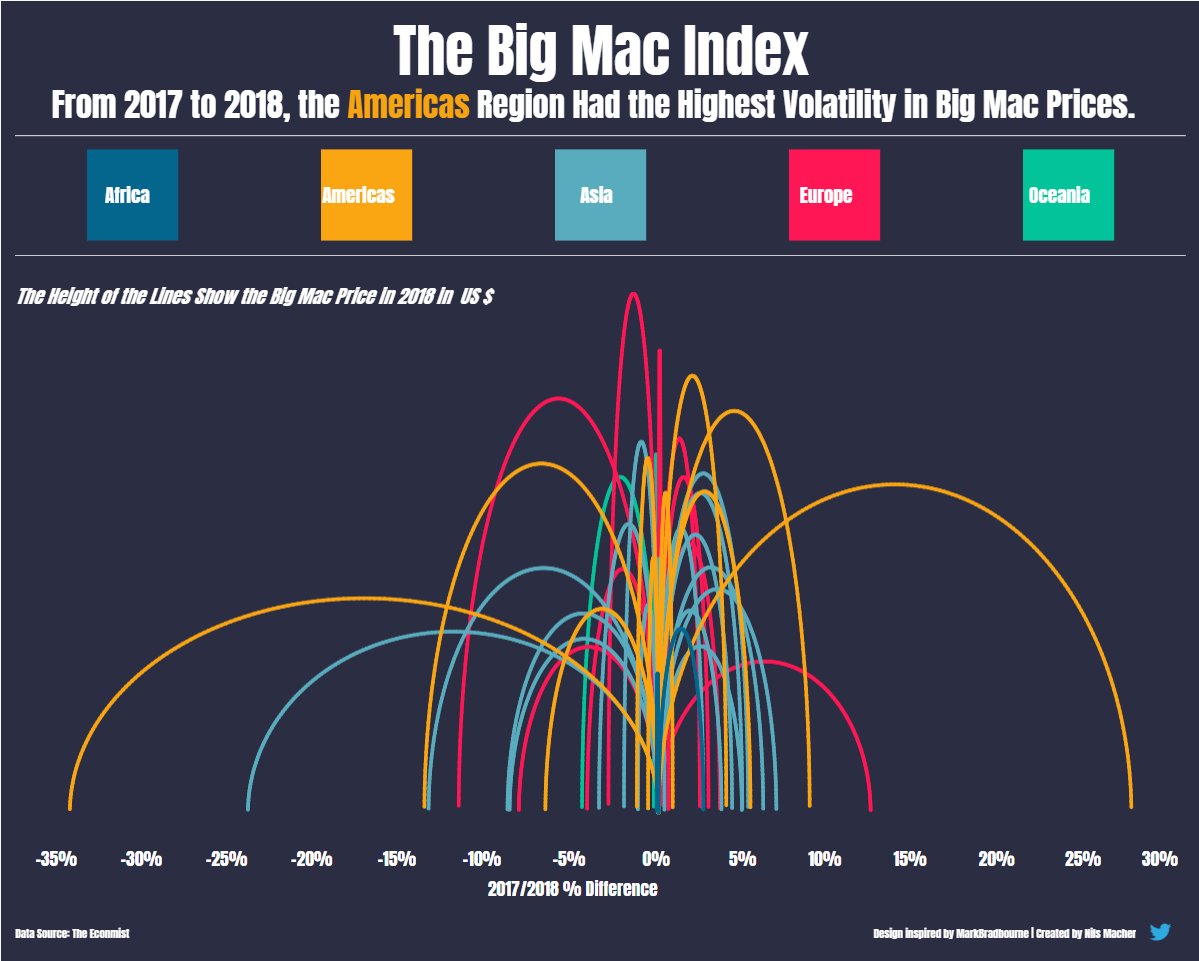 Nils' viz inspired by Mark Bradbourne
Today, Nils taught us how he shaped the data and built the viz, then we each took a Makeover Monday data set and applied what we learned. I chose to use the
Irish Whiskey sales data
from week 11.
I started by shaping the data in Alteryx via these steps in my workflow:
I then created a jump plot similar to Nils and also found a curvy plot interesting too, so I decided to include both via a parameter. Another fun day of learning! Never stop!