December 1, 2019
#MakeoverMonday: How have annual wages changed for union vs. non-union employees?
BLS , comparison , KPI , labor , level of detail , LOD , LOD calc , Makeover Monday , money , non-union , salary , statistics , union , United States , USA , wages , year over year
No comments
Four weeks to go with Makeover Monday 2019. We've had lots of interesting vizzes to makeover and lots of interesting data. This week, I wanted to pick a simple visualization and simple data.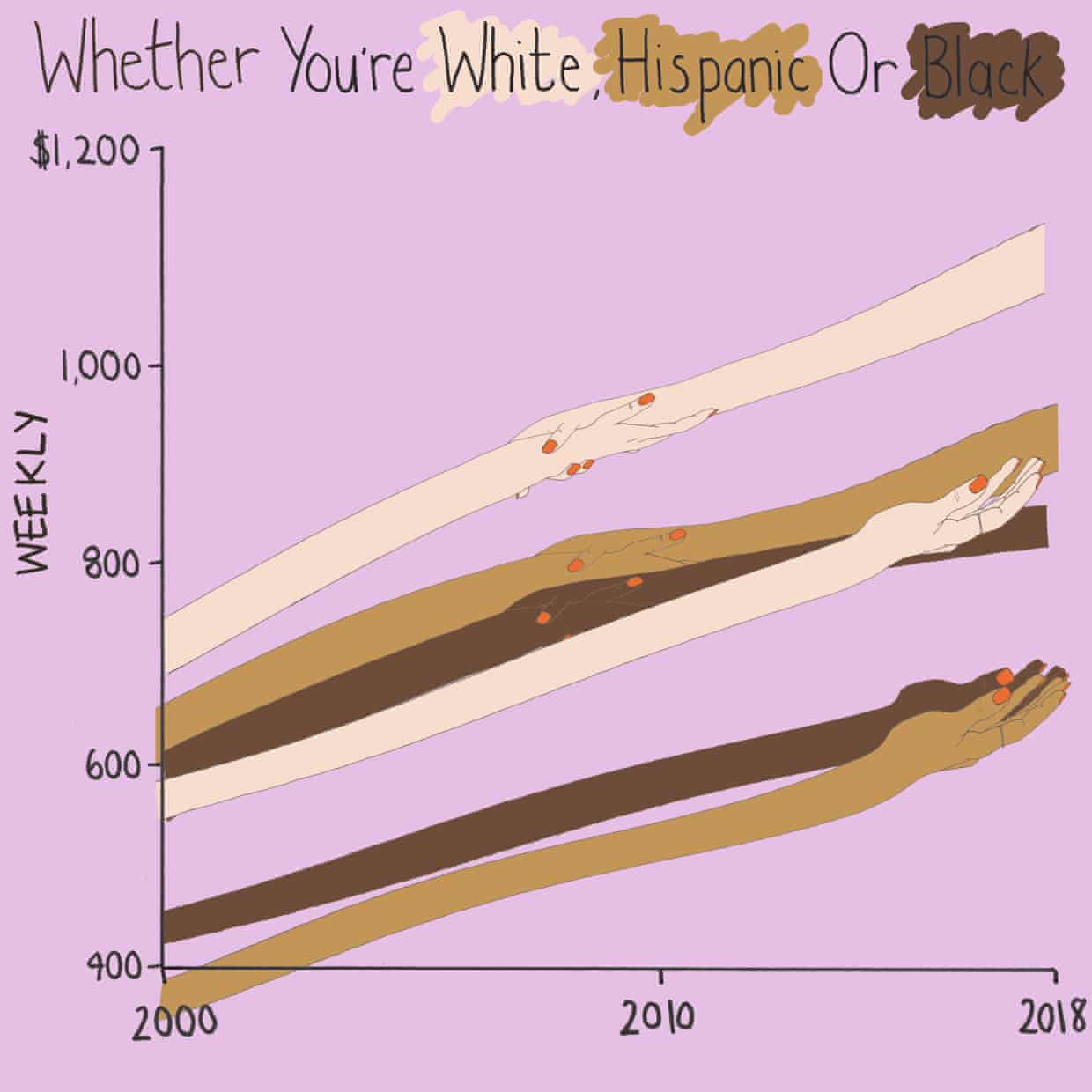 What works well?
I like the handwriting font. It makes the viz look fun.
The colors are distinct enough.
Using shading on the title as a legend
What could be improved?
Some hands are holding another, some are not. What does that mean? Does two hands mean union? If so, I don't understand why they join where they do.
Using weekly wages is a tough concept to grasp. Why not convert it to annual wages?
The viz is clearly not designed for any sort of precision or comparison.
What I did
I really liked this Viz of the Day recently by Spencer Bauke and thought this was a good data set to try to emulate his work.
I wanted to use parameter actions to allow the user to change the comparison year.
I also wanted to use set actions like Spencer did, but this data wasn't structured in a way that made sense to try to do that.
This turned out to be very good practice for LOD expressions.
I loved using containers to lay all of this out!! It's a lot of work, but much easier to get everything to line up and all be the same size.